Career Development at Haven Health
free CNA training programs
Grow your nursing career with FREE training at Haven Health and join us in making a difference helping others. We are Arizona's largest rural healthcare provider of skilled nursing and rehabilitation. We provide FREE hands-on Nurses Assistant training to prepare you for a rewarding career with Haven Health.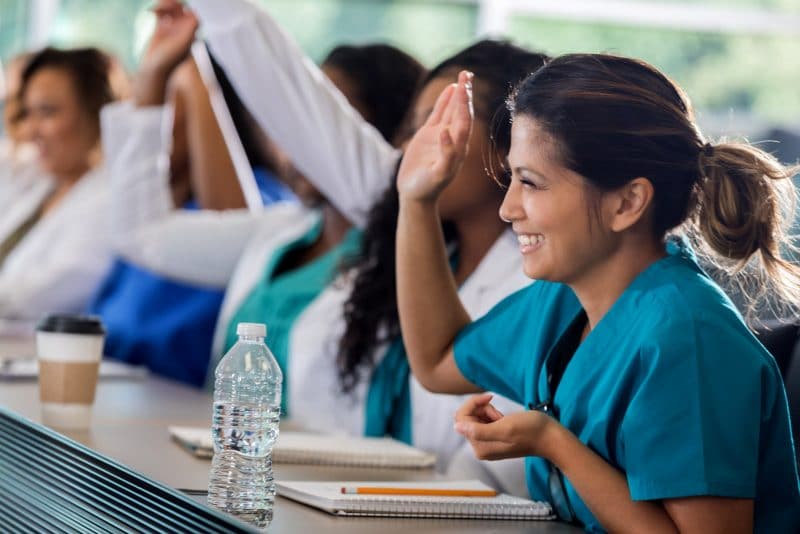 upcoming classes
FREE CNA Training Courses 6 times a year

5-week courses run M-F for 5 – 8 hours per day at various Haven Health facilities throughout Arizona.
The 5-week Nursing Assistant training course will give students the skills and knowledge they need to pass the state competency written and skills exams and apply with AZBN to become a Certified Nursing Assistant. While they complete the class, students can apply to work in our facilities. Upon successful completion of the class, they are able to work as a Nursing Assistant for Haven while awaiting state competency testing and certification.
Next scheduled course begins January 9th!
Apply Now!

Click here for more information
start the application process now
class eligibility requirements
Current CPR Certification
Background and Reference Checks
Drug Testing (will be conducted at facility)
Covid-19 Mandate Documentation
Employee Health Screening (TB test and the ability to move, lift, and transfer a minimum of 50 pounds)
Must be able to speak, read, write and understand English as evidenced by passing a 10th – 11th grade reading test and 8th grade math test at the facility
All class and clinical hours, as well as state testing is completed onsite at our facilities and attendance is mandatory.
Our Nursing Assistant Training Programs are approved by the Arizona State Board of Nursing visit www.azbn.gov
For more information on CNA careers visit www.nahcacna.org